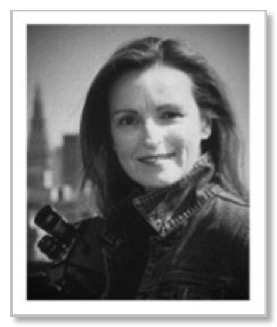 WILMA SCHINELLA started her journey in the film industry as producer's assistant on Peter Weir's "The Year of Living Dangerously" and went on to build an outstanding career as a highly-regarded, creative, hands-on producer, both in Australia and internationally.
In the early 1980s she was part of the McElroy & McElroy team, working on script and project development for film and television projects, as well as holding key production positions on feature films.

In the late-1980s she was approached to produce TVCs and discovered a passion for the adrenaline-charged world of very, very short films. For over twenty years Wilma has produced award-winning commercials for clients including Nescafe, Mitsubishi, Honda, Kellogg's, Continental Airlines, Singapore Army and Heineken Asia, as well as working as Agency Producer on the ground-breaking HIV/AIDs Anti-Discrimination Campaign for the Australian Department of Health and a multi-awarded Schwarzkopf campaign shot in Paris. During this time she developed strong relationships with agencies and clients, enabling her to expand the client base of the production companies she worked with, increase return business, establish directors in overseas markets, and successfully launch and nurture the careers of new directors.

With a passion for all aspects of filmmaking, Wilma has continued to study throughout her career, attending courses at the AFTRS Sydney, and workshops and masterclasses in the US. Her directorial debut, the short film ALIENATION, was supported by the Australian Film Commission and invited to screen at major film festivals in Australia and the US. This led to her being asked to direct a campaign for the National Breast Cancer Council, as well as spots for Suzuki and Freedom.

Wilma is currently developing several feature projects, including the original screenplay "Sometimes You Eat the Bear" and an adaptation of the best-selling novel, "Fat, Fifty & F***ed!" by Geoff McGeachin.